Dr. Dre and Nicole Young are splitting up after 24 years of marriage.
According to reports, the power couple signed no prenuptial agreement, meaning that a substantial portion of the producer, rapper and music mogul's huge fortune may be on the line in any divorce settlement between the two.
Nicole Young, 50, cited irreconcilable differences as the reason for the split, and she is seeking spousal support from the 55-year-old Dr. Dre. Both were married in May of 1996 and their kids (23-year-old son Truice and 19-year-old daughter Truly) are grown up, so child support won't be part of any such settlement. Dre has four children from previous relationships.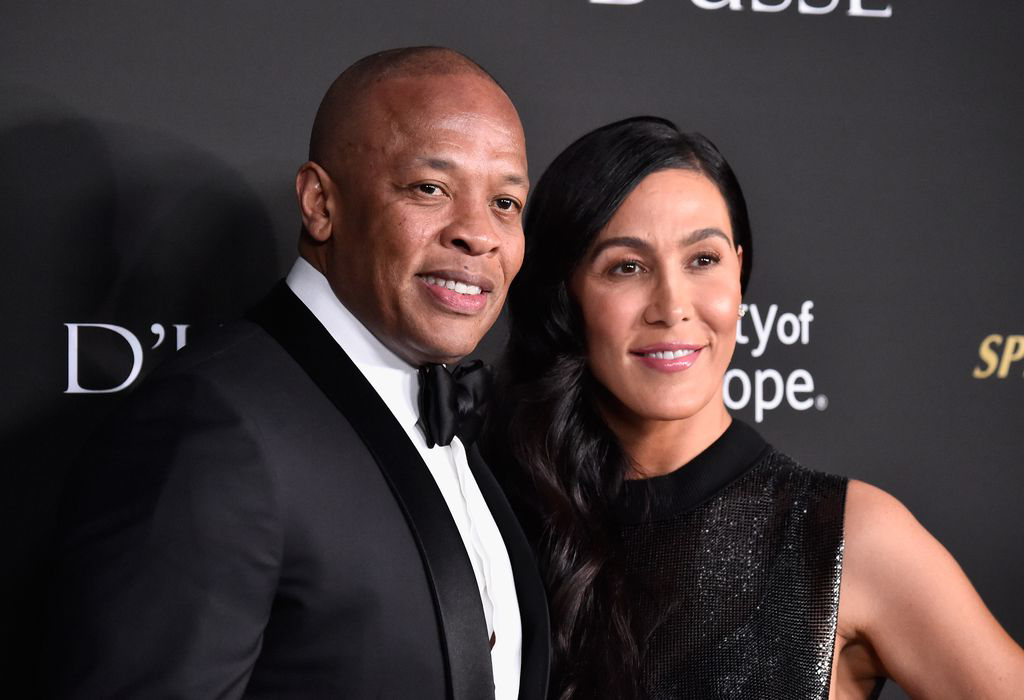 Young gets help from attorney Samantha Spector, who is known as a high-profile celebrity lawyer, having represented Amber Heard in her divorce from Johnny Depp.
An e-mail to Dr. Dre's publicist seeking comment on the divorce filing was not immediately returned.