Kanye West is at it again!
The rapper is going on another Twitter rant. This time, he is attacking fellow rapper Meek Mill and Kim Kardashian… again.
Kanye wrote on Twitter that he has been trying to divorce his wife, Kim. The following tweet has since been deleted.
I been trying to get divorced since Kim met with Meek at the Warldolf for 'prison reform'

Kanye West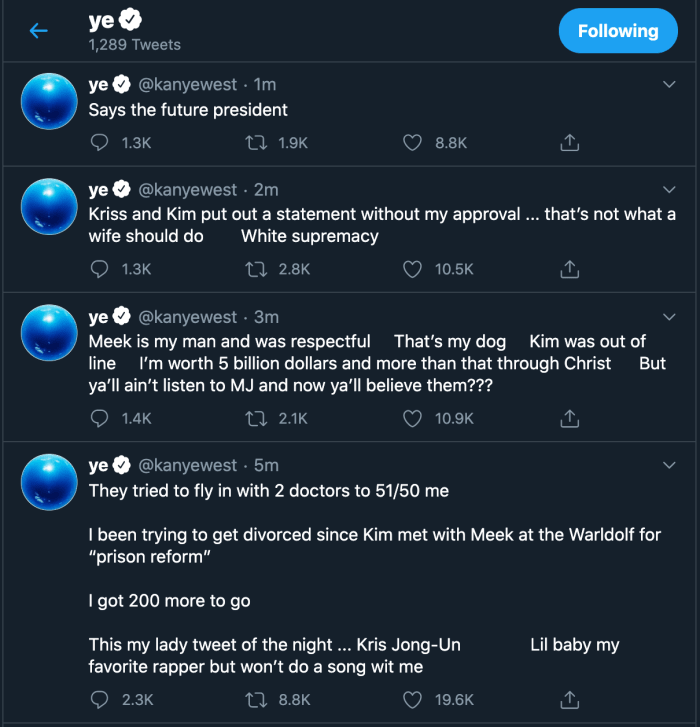 It seemed like the Grammy winner was referencing a time back in 2018 when Kim and Meek were both speakers at the Criminal Justice Reform Summit in Los Angeles.
Though it doesn't appear that Kim and Meek become particularly close after that, it seems like West is convinced something more went on between the two that day at the Waldorf hotel.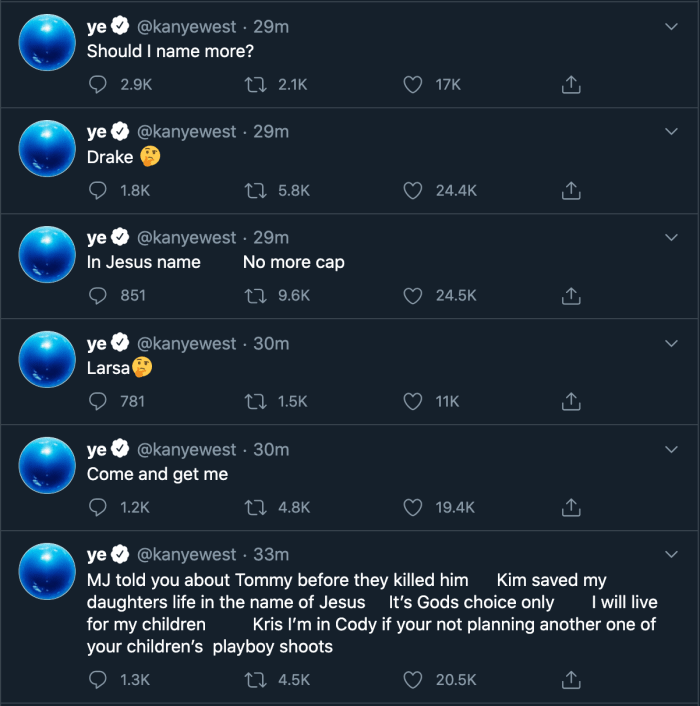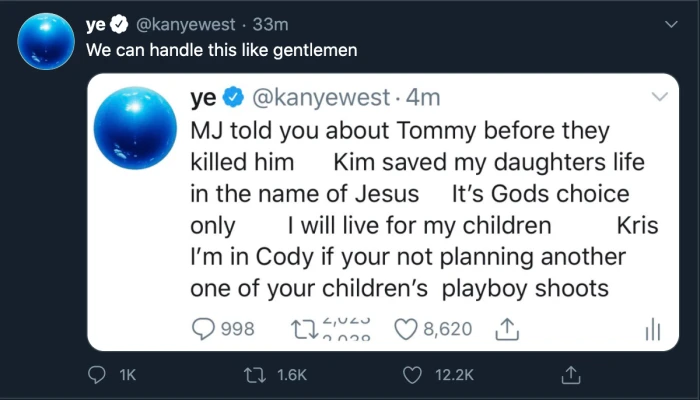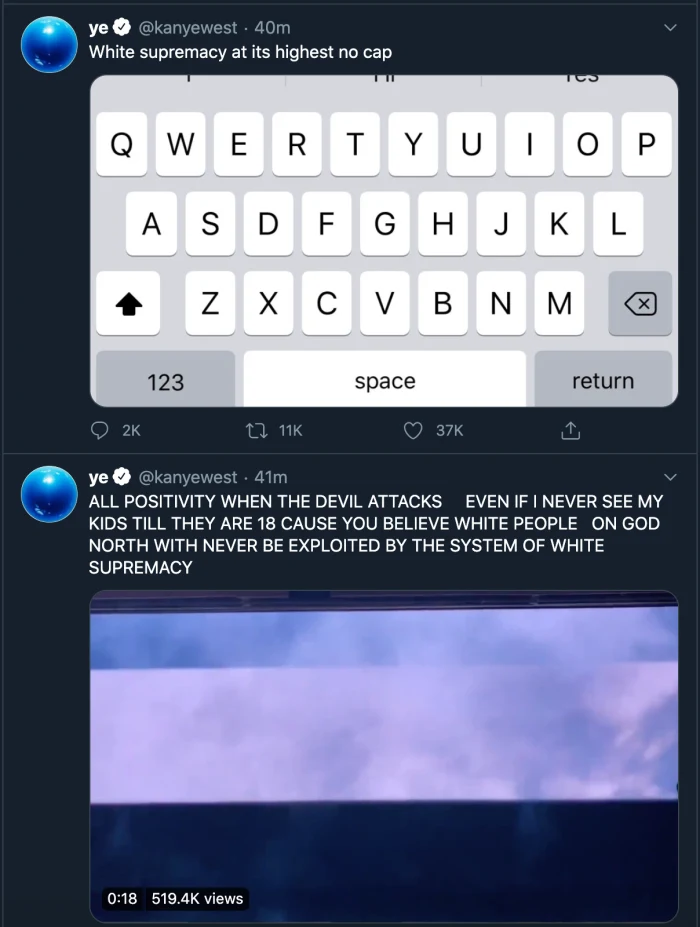 The tweets above were posted by Ye just a day after he went viral for a lengthy Twitter rant as reported. In the tweets, he claimed that Kim and Kris Jenner were trying to lock him up and that the movie "Get Out" was about his life.