Roddy Ricch is speaking out in the wake of PnB Rock's death after the Philadelphia rapper was gunned down in Roddy's hometown of Los Angeles, California.
The Compton hitmaker is calling for an end to the violence in his hometown amid a series of tragic events including the recent murder of PnB Rock at age 30.
"LA! Usually I try to mind my business and let the world rotate but we gotta do better," the 23-year-old wrote on his Instagram Story on Tuesday (September 20). "It's too much senseless violence. Too much opportunity and motivation to take things other people work hard for. It's too much life to live to take someone else's life away. "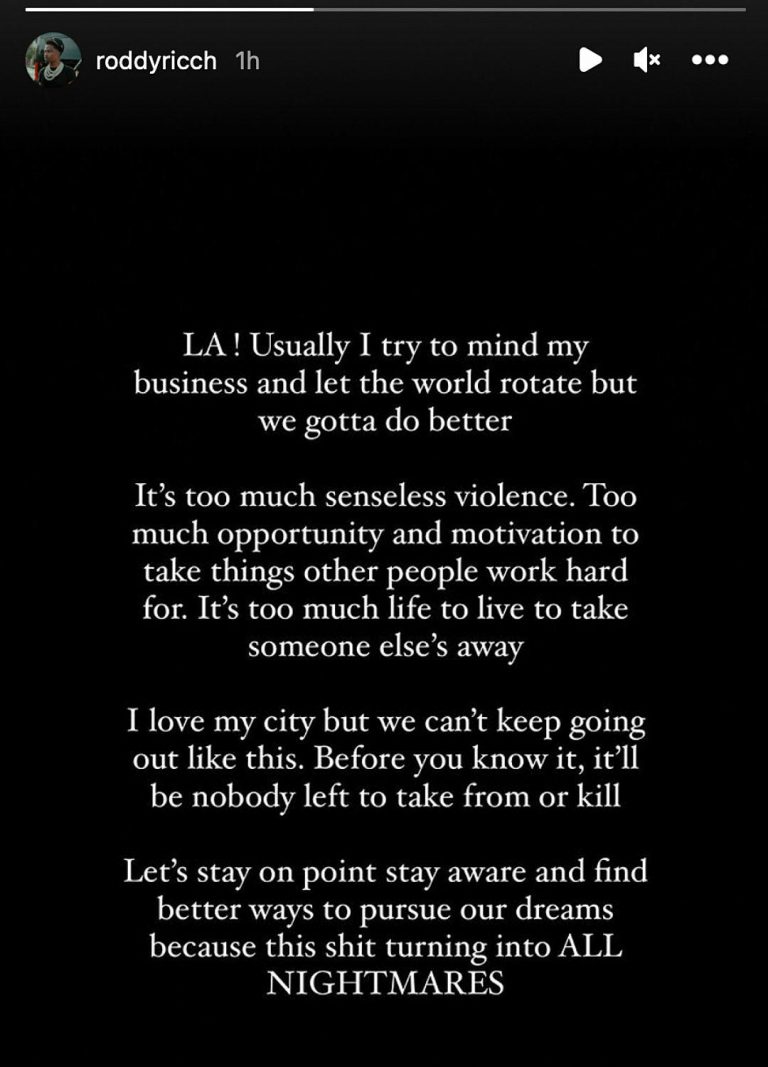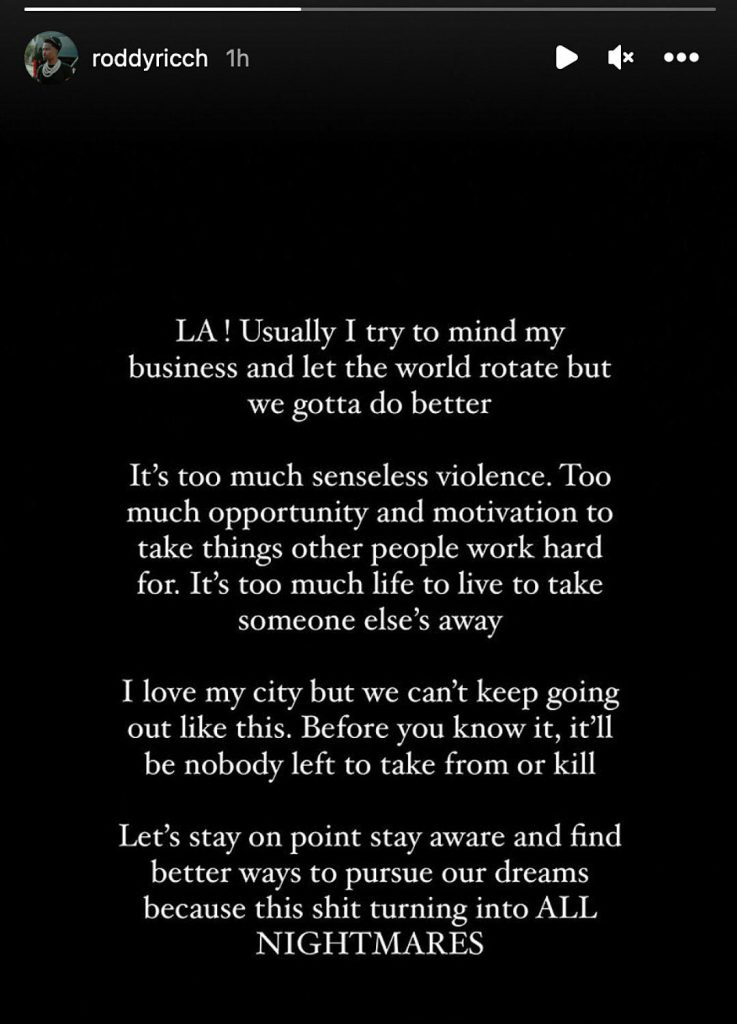 Roddy continued to call for peace in his city.
"I love my city but we can't keep going out like this. Before you know it, it'll be nobody left to take from or kill. Let's stay on point stay aware and find better ways to pursue our dreams because this shit turning into ALL NIGHTMARES."
Roddy recently paid tribute to Hip-Hop's fallen stars including Nipsey Hussle, Juice WRLD, Lil Keed, King Von, and Mac Miller while performing "Die Young" during his set at Rolling Loud Toronto.
PnB Rock was shot and killed on September 12 while dining at Roscoe's Chicken & Waffles in South Los Angeles. When the suspected shooters entered Roscoe's, they immediately pulled out a firearm and demanded jewelry from the rapper. When he refused, they shot him multiple times. No suspect has been arrested.
PnB Rock's body should have been heading back to his hometown of Philadelphia on Friday (September 16), but according to his brother PnB Meen, Los Angeles officials have made it difficult to recover.