Azaelia Banks posted some frightening and bizarre messages on social media and threatened to commit suicide.
The female rapper posted the following, which scared her fans to death.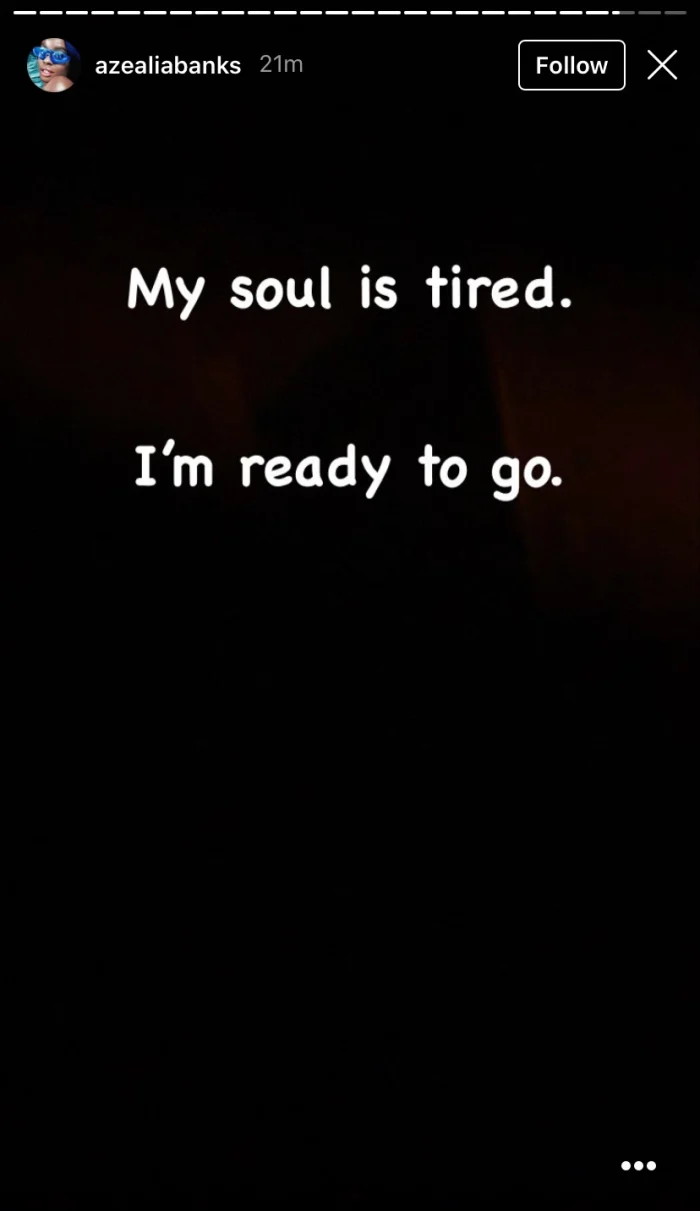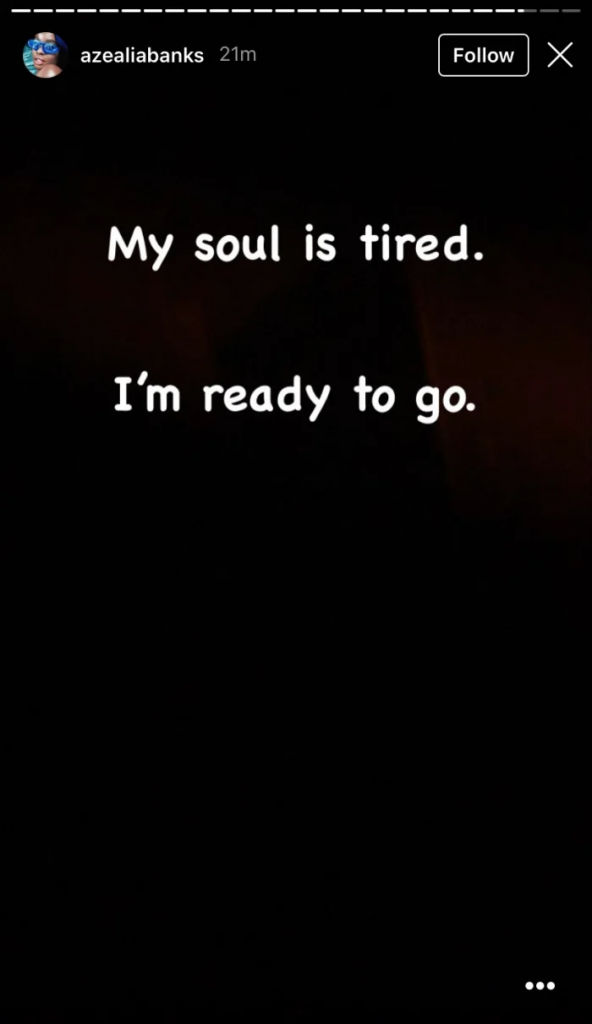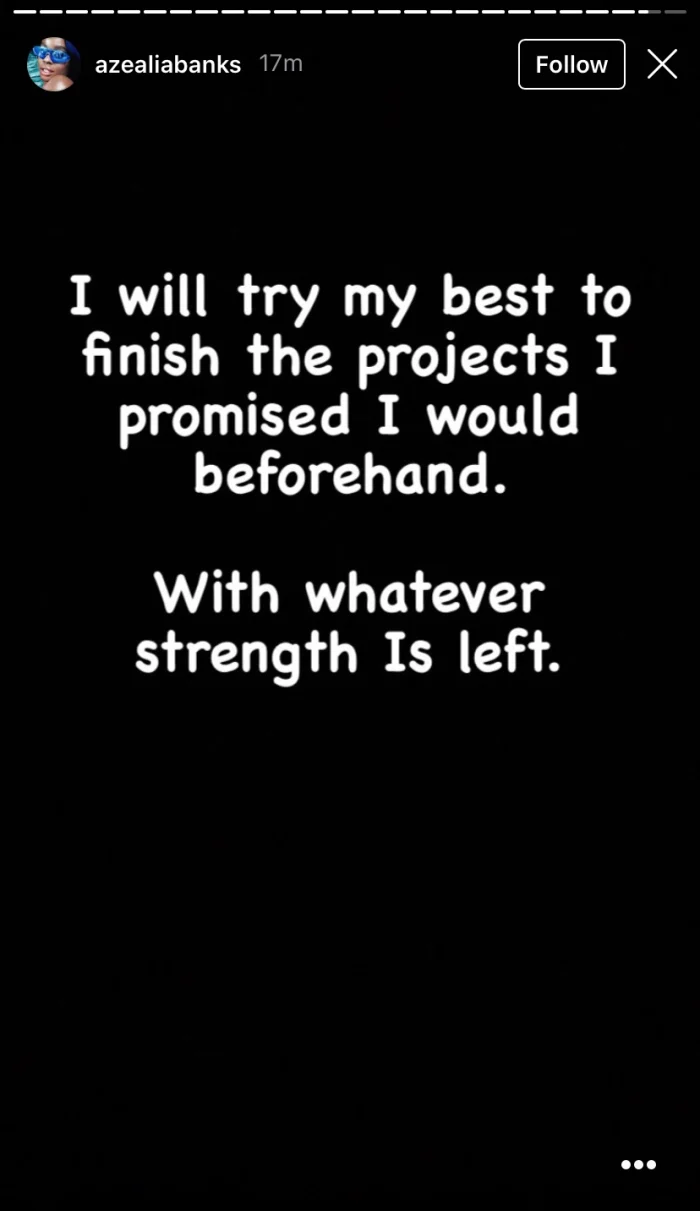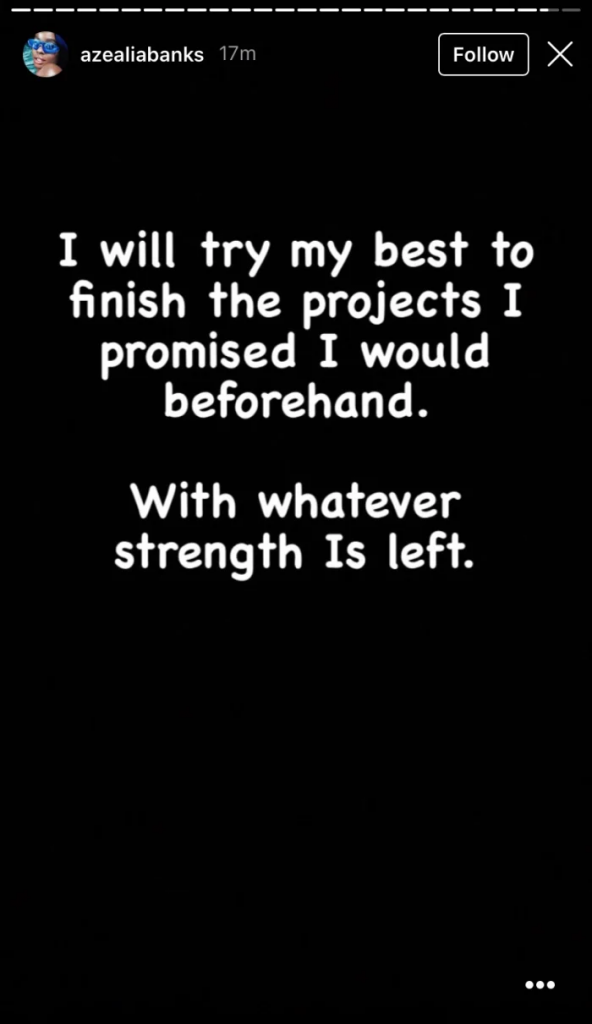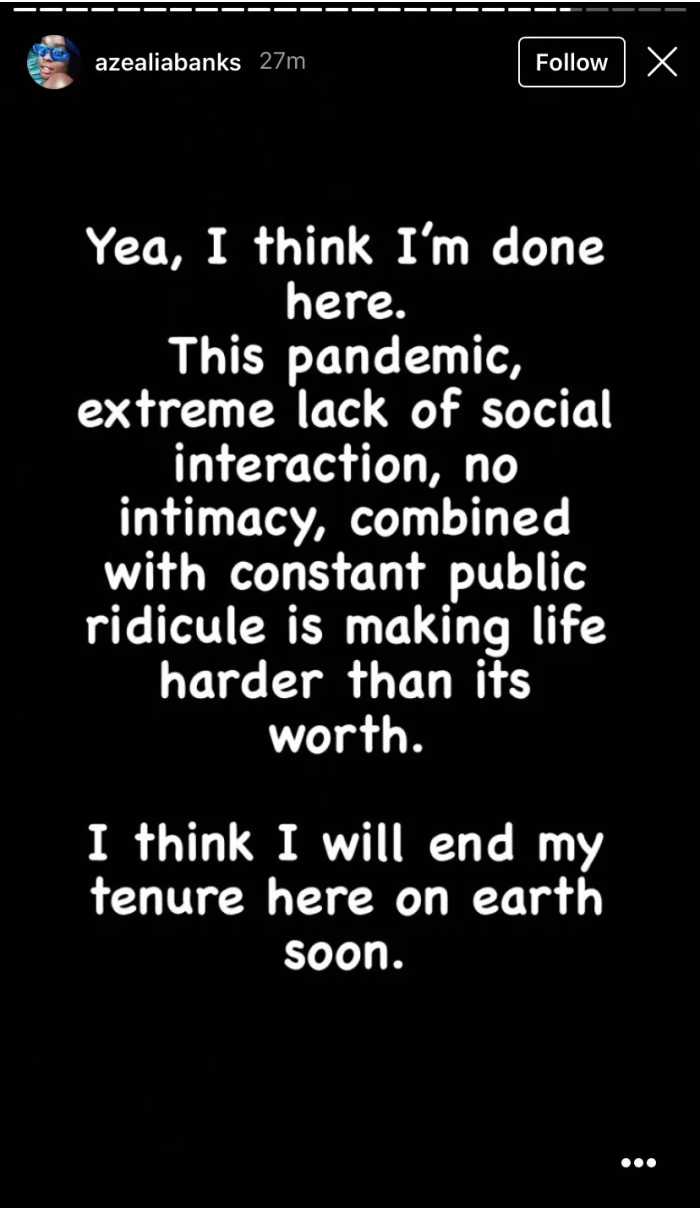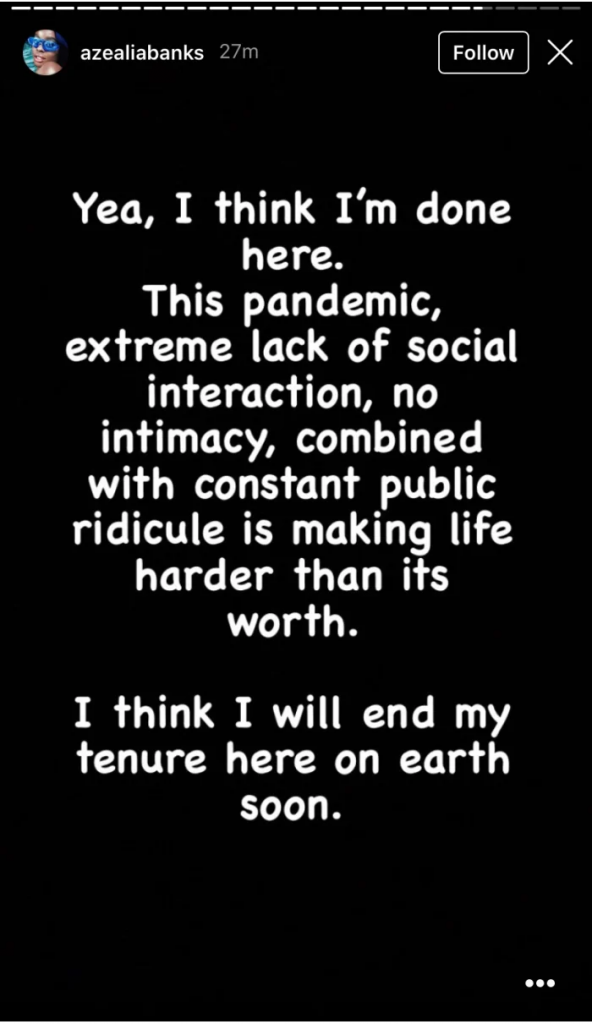 Unfortunately, this is not the first time Azaelia showed bizarre behavior.
Last week, the former Interscope signee shaved off all her hair to free herself of 'stress and breakup energy.' The "212" raptress has worn wigs for years.
In a series of Instagram story videos, she explained:
All this stress energy and breakup energy… I'm about to have my Britney Spears moment. I feel like Britney, bh on some 2007 s**t, I'm gonna shave my head bh, just to feel fresh again.

Azaelia Banks
Azeaia was referring to Britney Spears famously shaving off her hair while battling with mental health issues.