Tha Dogg Pound member Daz Dillinger has teamed up with Goodie Mob rapper Big Gipp to release a collaborative album titled "A.T.L.A." The project has been first announced in late 2017 by the veteran rappers and almost three years later, the LP is finally seeing the light of day.
"A.T.L.A." is compromised of nine tracks and marks Big Gipp's return following a lengthy absence in terms of albums. The Dungeon Family MC's Daz collaboration is his first studio drop since Goodie Mob's "Age Against The Machine", which was released in 2013.
Check out Daz and Gipp's "A.T.L.A." stream and tracklist below.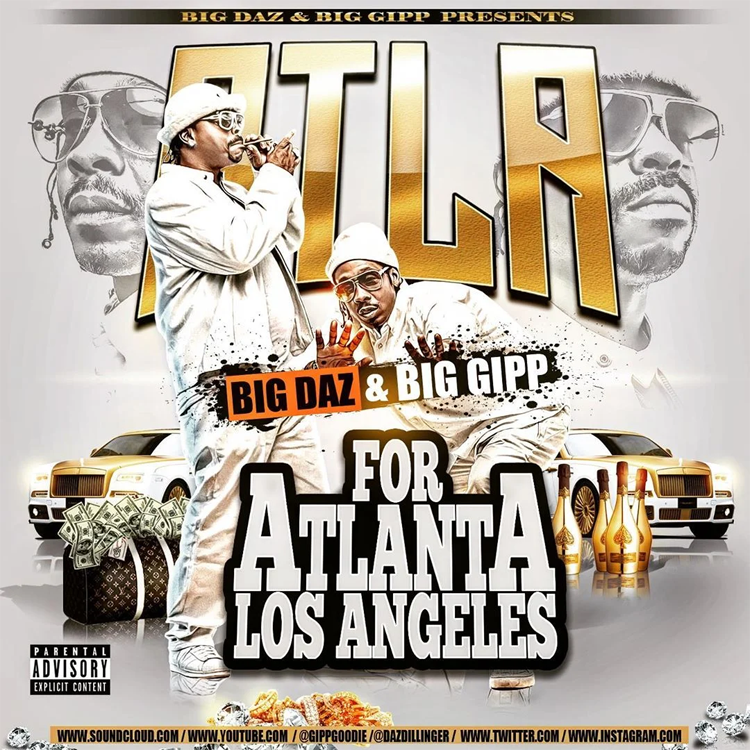 Type Of Girl
Yo Nigga
1 Day At A Time
Beaty Bopper
Bout That Work f. Coteezy
Burden f. Misha Fair
Money N Tha Bank
Blow A Bag
What U Waitin 4 f. Shawty Redd