Love and heartbreak are born from the same place. Many people believe that sometimes they are the same thing. Unfortunately, love stories don't always have a happy ending. You might fall for someone who doesn't return your phone calls or dates your best friend or simply doesn't feel the same way you do. Howsoever, every one of us experienced such feelings in their life so does Etoc.
The Orlando-based artist recorded an introspective and heartfelt song about love and heartbreak entitled "Day After Day," which will be released on August 11, 2021. The soul piercing lyrics are bold and profound. The track is a solid effort that fully exhibits Etoc's passion and dedication to his craft.
Released via his indie label Moon Boots Records, the new single will be available on Spotify and all online retailers including iTunes, Apple Music, Amazon, Deezer and YouTube Music.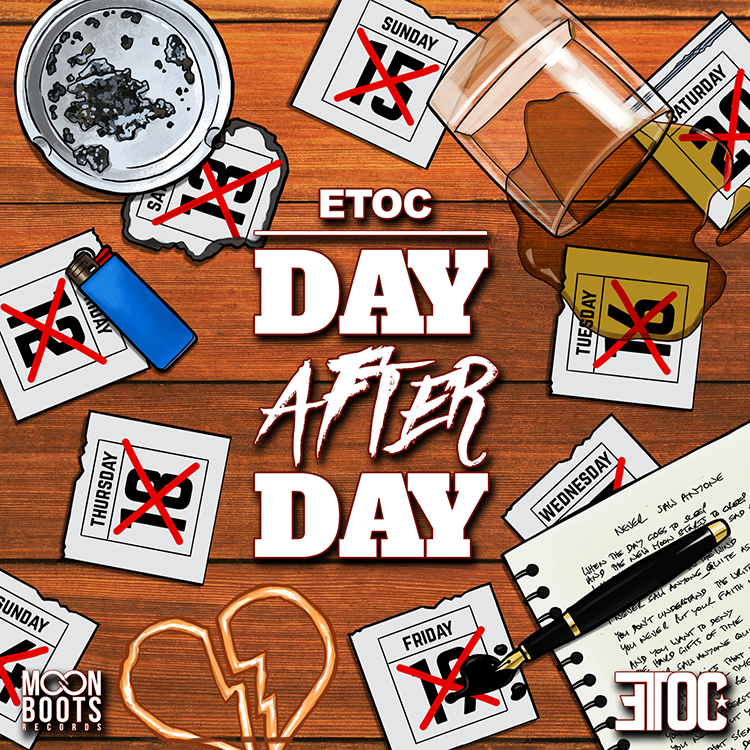 Presave: https://www.gate.fm/D7Yy3tO
My new single is about the never ending cycle that heartbreak can put you in. It also reflects on the habitual coping mechanisms that are a result of a failed relationship or other sort of daily struggles. I can't wait for you all to take a listen and I hope y'all love it.

Etoc
Etoc crafts songs which capture the essence of the human spirit. He spins stories of love, lessons learned, conflict and resolution. Armed with a pen, a microphone and an unshakable will to succeed, the unique storyteller is making an impact on the independent music scene and beyond. Standing out in an ever changing music industry is no easy task but Etoc has developed a recipe for success. His lyrics are uncensored, his metaphors are creative and his style is experimental. Etoc adds class, intellect and style to his genre.