Since the release of his mixtape "Just Cause Y'all Waited" back in 2018, Lil Durk has been going strong.
The OTF (Only The Family) leader has released "Just Cause Y'all Waited 2", a 15-track LP featuring ATL's Lil Baby, Chicago's own Polo G and G Herbo and Georgia rapper Gunna.
It was just an idea we came up with to see how can we get past this quarantine situation with everyone needing to stay in the house. Me and Metro Boomin supposed to be doing a joint album called No Auto, but with the quarantine going on, it kind of slowed everything down. So I was just being creative and felt like, while y'all waiting on me and Metro, let's feed 'em this.

Lil Durk
In related news, the Chicago-bred rapper is working on a collaborative album with Metro Boomin.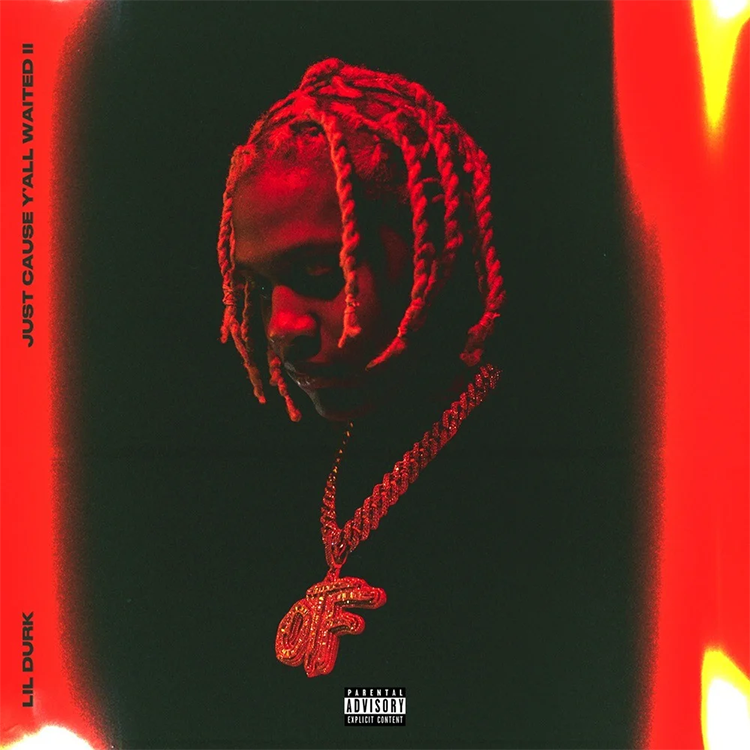 Check out Durk's "Just Cause Y'all Waited 2" stream and tracklist below.
Different Meaning
Street Affection
3 Headed Goat f. Lil Baby & Polo G
All Love
Gucci Gucci f. Gunna
Viral Moment
248
Triflin Hoes
Internet Sensation
Street Prayer
Chiraq Demons f. G Herbo
Doing Too Much
Broke Up In Miami
Turn Myself In
Fabricated