ABOUT US
Yo! Raps is an award-winning urban online magazine launched in 2006, which has quickly emerged as one of the premier urban music websites on the web. Our primary purpose is to bring you the latest information about Hip-Hip, Rap, and R&B combined with multiple daily updates to the young urban demographic at our website. HIP-HOP 24/7 ANYTIME, ANYWHERE!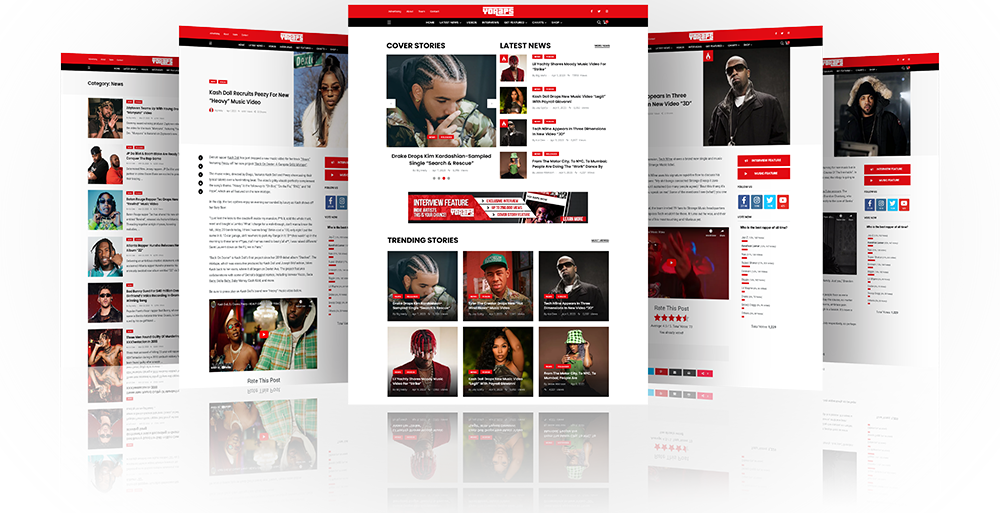 Ready to take your music career to the
next level
?
Get featured with an exclusive and attention-grabbing news article about your track or music video in our award-winning urban magazine, reaching up to 2,5 million visitors. Get the major exposure and recognition you deserve. We connect you to the audience, turn readers into fans and grow your fanbase!
Select your package and click the "Add To Cart" button. A valid coupon code can be entered at checkout.
PRO
$
150
One-Time Investment
Ad Banner Campaign (2 Weeks)
ALL STAR
$
300
One-Time Investment
Ad Banner Campaign (4 Weeks)
MVP
$
600
One-Time Investment
Ad Banner Campaign (8 Weeks)
Frequently Asked Questions
"Yo! Raps is one of my go to sites when I'm looking to get familiar with new artists and happenings in Hip-Hop."
"Yo! Raps has been a great portal for discovering new music and new talent on the Internet. Over the years, Yo! Raps has always kept fresh Hip-Hop in the forefront and always showed major support to Def Jam and our artist roster."
"Yo! Raps always holds us down! Through the years they have been there for all of our artists and helped them gain exposure around the world. Yo! Raps brings the streets to the web. They helped make us the leading independent label in Hip-Hop today."
"Yo! Raps is the foremost leader in Hip-Hop news online. If your seeking the latest in Hip-Hop news visit www.yoraps.com. Furthermore their unravelling support for our Sony Music/Columbia roster is immeasurable."
"Yo! Raps is a great online magazine that offers a variety of different types of features. Yo! Raps always shows major support for our Asylum/Warner Bros. roster and their professionalism and work ethic is outstanding! Yo! Raps is one of the leading online publications!"
"Our partnership with Yo! Raps is a given as it represents our culture, it contributes to the promotion of Slip-N-Slide and all of our online efforts, globally!"
"It has been a delight and pleasure working with Yo! Raps. Over the last few years, G-Unit Records has experienced nothing but professionalism on their end. We look forward to continuing to work with Yo! Raps and wish them much more success!"
"Yo! Raps is one of my favorite sites to work with. They know Hip-Hop, they always deliver top quality content, and their advertising packages can't be beat!"
"Yo! Raps is the best online magazine in the game! No one keeps it realer than Yo! Raps. They simply offer the best content and they are always showing support!"
"Yo! Raps has been very instrumental in the growth in exposure of the Southern Entertainment Awards. They are very professional and always seek to exceed the expectations of their customers and business associates."
"Yo! Raps delivers lasting impressions and seamless promotional exposure. The magazine is very informative with well written articles and exclusive material. It's easy to see why they won the UMA award for 'Best Website' two years in a row."
Copyright © 2023 Yo! Raps. All Rights Reserved.